The clinicians, patients and families who have used social media as a powerful force for change and as a way to inspire, campaign, spread best practice and raise awareness
Julie Bailey
Founder, Cure the NHS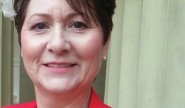 Julie Bailey
Julie founded the Cure the NHS campaign group in 2008, a response to the care her dying mother received on the wards of Stafford General Hospital. She embraced social media early on as a way to bring attention to the significant failings at Mid Staffordshire Foundation Trust, and to promote the group's ultimately successful campaign for a full public inquiry.
Made a CBE in the 2014 New Year's Honours list, Julie has seen the negative side of social media too, enduring online abuse - not least on the Support Stafford Hospital Facebook page.
But she nonetheless remains relentless in her efforts to expose poor patient care, regularly taking to Twitter to share thoughts and make connections with others who have concerns.
The post-Francis report aims of her group are wide - to improve patient safety and care within the NHS, provide support and advice to others, and to share its experiences to help influence others.
All three are aims being met by Julie's ongoing and pioneering use of social media.
What the judges said "Cure the NHS was the first big patient safety campaign to change the NHS using social media.
"Julie has continued to campaign widely on patient safety since the publication of the Francis report, and has been to numerous events where she speaks of her experiences. She then uses social media to connect with the people she has met at those events, and often talks on Twitter about what she is doing, where she is going, and what she wants to do.
She has a no-holds-barred approach which typifies the campaign - she and it are brutally honest about what the NHS needs to do, and embrace social media to spread that message."
Mark Brown
Founder, One in Four magazine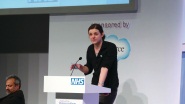 Mark Brown is exploring the potential value of digital technology to those affected by mental ill health
Mark is the editor and founder of One in Four, a quarterly magazine aimed at those with mental health problems.
Social action and media is at the heart of what Mark does. The magazine is run by a community interest company at which he serves as development director, and its content is written by citizen journalists who have been touched by mental ill health.
The idea is to provide practical advice for fellow members of the "one in four", but the clear wider aim is to build a user-led movement, and social media has been a key part of the puzzle.
In building a Twitter following of more than 10,000, Mark has become one of the most popular and well recognised tweeters on the subject of mental illness.
He is keen to develop thinking on social media and digital technology, and particularly its potential value for those affected by mental ill health. His expertise in how social media can drive change and bring people together is now such that he is invited to speak and write on the subject, blogging widely and recently speaking at the Health and Care Innovation Expo.
His subject was how healthcare professionals can use social media. His co-presenter? Another of our social media pioneers: Teresa Chinn.
That is unsurprising when you consider that Mark was recently invited to join the @WeNurses team of health tweeters, where he leads regular chats focused on mental health which are open to both professionals and service users.
What the judges said "Having 10,000 followers on Twitter is impressive, particularly for someone who is at a social enterprise and who promotes citizen journalism in mental health. That definitely deserves recognition."
Teresa Chinn
Registered nurse and founder of WeNurses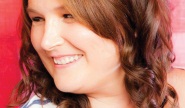 Teresa Chinn
No prizes for guessing who received the highest number of nominations in the inaugural HSJ and Nursing Times hunt for the NHS's social media pioneers.
The founder of the phenomenally successful WeNurses, Teresa first turned to social media when working as an agency nurse.
She felt professionally isolated, and wondered whether going online could help her connect with other nurses. She quickly found that it could, and thousands of her peers from all over the world have now made the same discovery thanks to Teresa's efforts.
Close to 17,000 people currently follow the @WeNurses account, senior nurses now use the chats to engage with frontline staff, and the brand has evolved to include chats for other staff groups.
Even more impressive is that Teresa has done all this in her own time, with few resources and little support beyond that from her husband Nick.
She has rightly become widely recognised as an expert in the potential of social media in healthcare, delivering workshops, seminars and conference presentations and offering consultancy services. As one of those nominating her simply put it, "what she has done for the nurse community with WeNurses is peerless". Said another: "She is my role model." A pioneer by any measure.
What the judges said "Teresa was the first person to really mobilise a group of nurses to debate issues that range from everyday frontline care right up to complex clinical issues. And she does and has done it from her backroom, on a shoestring.
"You cannot imagine the health world on Twitter now without WeNurses, and it has expanded to encompass chats for particular groups of nursing staff as well as separate conversations for pharmacists, paramedics and commissioners. It is a very flexible brand, and it has really served to drive nursing ownership and pride."
Anne Cooper
Nursing clinical informatics adviser at NHS England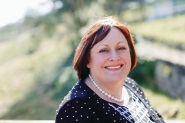 Anne Cooper
An enthusiastic blogger and an equally enthusiastic tweeter - more than 50,000 140 character missives posted since her first in 2009 - Anne is a well known champion of the use of social media in healthcare.
Her belief is that, since those the NHS is treating are increasingly engaging with Twitter, Facebook and the like, healthcare professionals need to understand that new landscape. But she also feels there is the potential to use social media in a positive way as a healthcare professional.
She is perhaps a case in point: she brings a mix of leadership and clinical content to Twitter as well as to her well read blog, and uses both to connect widely with staff.
Notably, as someone with type 1 diabetes, she often uses her online presence to speak as a patient. Her WordPress site has a tag dedicated to diabetes, and the pieces are often personal explanations of how she is managing the condition.
She has in the past mused about the challenges of establishing an online personality: the need to be a professional but at the same time be true to yourself. It is a challenge she has successfully negotiated, and one our judges noted must be particularly difficult for someone working at as senior a level as she does.
What the judges said "I think we need to recognise Anne not so much for her output on social media, even though it is strong, but for her output about social media. She has gone to conferences where she speaks about recognising the importance of understanding that patients increasingly get their information online, and explains this is why healthcare professionals - predominantly nurses, but others too - need to be aware of social media.
"Everywhere she goes, she gets other people to use social media and she has got a knack for engaging with a wide variety of people on it - she will talk to anyone on Twitter. It is also praiseworthy that a senior figure within NHS England is using social media so extensively."
Ron Daniels
Consultant in anaesthesia and critical care, Heart of England Foundation Trust and founder of the UK Sepsis Trust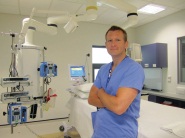 Ron Daniels
Ron Daniels has spent the past decade working to increase awareness of a condition which kills 37,000 people each year in the UK and costs the NHS £2.5bn annually: sepsis.
In recent years, his efforts have been greatly advanced by the use of social media, including Facebook and Twitter. On the latter, where he posts from the main Sepsis Trust account, Ron has well over 6,000 followers and our judges felt his was a presence that had succeeded in placing sepsis firmly on the agenda of healthcare professionals.
At the beginning of April, the hashtag #kissgoodbyetosepsis - created by the family and friends of a young woman who died after developing the condition - gained attention and raised money for the UK Sepsis Trust, of which Dr Daniels is a founder.
In his role as chief executive of the Global Sepsis Alliance, meanwhile, he is preparing for the third annual World Sepsis Day, again using Facebook and Twitter to drive attention and support.
What the judges said "He has developed a campaign around sepsis, for which he has got political support, and there has been a clear and strong message about it on Twitter. I think there is widespread knowledge about the campaign now, and that's down to him."
Jonathon Fagge
Chief executive of Norwich Clinical Commissioning Group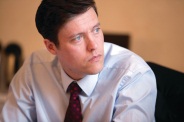 Norwich CCG chief executive Jonathon Fagge literally opens his diary up to readers so they can see the range of issues he deals with
One of a rare breed: a CCG leader who is not only on social media, but who is using it to discuss the challenges as the new commissioning system continues to bed in.
His weekly blog contains a screengrab of his iPhone diary, enabling readers to understand how he has been spending his time. But arguably more valuable still is the accompanying commentary, which offers thoughtful insight into the issues he has encountered during his working week.
Take the recent post which discussed the challenge of resolving items of dispute during contract negotiations with the local hospital. He pointed out that it was a somewhat unusual process, not least since "there is going to be a contract: there's only one hospital, and only one group of commissioners; neither party can step away from the table and decide to go elsewhere".
In so doing, he offered an interesting insight into how his CCG is attempting to fairly share financial pain with the hospital at the same time as keeping a vision of integrated care alive. Little wonder his tweets alerting followers to new blog posts are being increasingly retweeted by other prominent health figures on social media.
"His blog promotes transparency and understanding," said one of those who nominated him. "What he writes extends my thinking, widens my knowledge, restores my confidence in NHS leaders and inspires me, and I am sure he does the same for others.All this, and I've never even met him."
What the judges said "He writes really good blogs about clinical commissioning groups. I think he has done a lot to spread knowledge and awareness of what CCGs are doing. Importantly, he also talks about the stresses and strains on him as a CCG lead."
Kate Granger
Specialist registrar in elderly medicine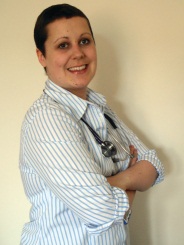 Kate Granger
There is surely little that can be written about the inspirational Dr Kate Granger that has not already been said several times over.
To rehearse the well known facts: in 2011, as a 29-year-old specialist registrar in elderly medicine, Dr Granger was diagnosed with a rare and terminal cancer.
Within the year she had taken to Twitter and started a blog, sharing her experiences as a doctor and a patient.
As a hospital inpatient, one of said experiences was the frequency with which healthcare staff failed to introduce themselves. Cue the #hellomynameis campaign. It was launched in a simple September 2013 blog post in which Kate asked people to leave a comment with a standard introduction they promised to use each time when meeting patients.
"I have always been a strong believer in getting to know people's names as part of building good working relationships with both patients and colleagues," she explained.
"I think it is the first rung on the ladder to providing compassionate care and often getting the simple things right means the more complex things will follow more easily and naturally."
Eight months later, #hellomynameis has become a fixture on Twitter, as well as in the writing and speeches of senior healthcare leaders.
The government response to the Francis report made reference to the campaign and Jeremy Hunt cited it in a speech on changing healthcare culture. The culmination has been NHS England establishing the Kate Granger Awards for Compassionate Care. An incredible example of the difference social media - and one pioneering user of it - can make.
What the judges said "Kate began with just a few thousand followers when she was diagnosed with terminal cancer and she's transformed that into something else entirely.
"She talked about her own care, and out of thin air created the #hellomynameis campaign which is now on everything from lanyards to posters and which has led people to change their own Twitter handles. That campaign has had a huge impact on Twitter, and on care, through something so incredibly simple. If you were going to name your number one social media pioneer, it would be Kate."
Helgi Johannsson
Consultant anaesthetist, Imperial College Healthcare Trust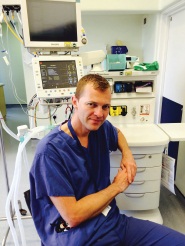 Helgi Johannsson
It remains unusual for consultants to be on Twitter, so his presence there was already enough to make Helgi stand out for our judges. But what made them select him as a social media pioneer is the way he has used the microblogging site as an educational tool.
Via the hashtag TGDed (TraumaGasDoc education), Helgi tweets advice and facts based on his experience. Some are drawn from teaching sessions at the trust, others based on what happens to be on his mind at the time.
The result is that, each week, he shares several interesting nuggets of information on issues relating to trauma and anaesthesia. Hardly surprising, then, that he has a large following among junior colleagues. Which is not to say more senior individuals aren't also interested in what he has to say: he counts Brian Jarman, Suzette Woodward and fellow social media pioneers Anne Cooper and Kate Granger among his followers.
What the judges said "I like that he is a consultant using Twitter, which is rare, but I especially like that he is using Twitter to help educate junior doctors and that he has created a hashtag to do it. He is a very well respected consultant, and he engages with juniors very well via social media."
Partha Kar
Clinical director, diabetes and endocrinology, Portsmouth Hospitals Trust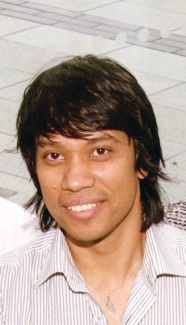 Partha Kar
Our judges appreciated Partha's blog as well as his tweets and his presence on Facebook. They find his postings particularly interesting for the regular focus on integrated care.
Partha pioneered The Super Six Model of diabetes care, which won a 2012 HSJ/Nursing Times Care Integration Award. In his social media postings he talks about how he works closely with local CCG leads and other local trusts.
One nominee said: "He has written a blog for two years, posting each week without fail, which is always interesting and insightful about his own service, the Department of Health, current thinking and diabetes. He connects with the NHS and diabetes world using Twitter, LinkedIn and Facebook and has become well known in diabetes circles as a social media pioneer."
Partha stands out not only for showing where the NHS is but for showing where it needs to be - and for offering a concrete example of how we can get there.
What the judges said "His blog has really interesting pieces about the NHS and changing culture which are retweeted widely. His service works across organisational boundaries so what he writes is not just the usual stuff; it's really insightful and he tweets it to people whom he thinks might be interested. In other words, he's using social media not to broadcast but to personally interact. That deserves praise."
Sally-Ann Marciano
Project specialist for Skills for Health and emergency care nurse
Sally-Ann Marciano started blogging in the final year of her father's life.
Ray was suffering from Alzheimer's disease, and his nurse daughter took to the internet to share reflections on the poor quality of care often afforded to those with dementia.
She reflected too on how she and her mother were affected by her father's slow decline, and the loneliness of their lives given that no one person was responsible for coordinating his care. Along with her active Twitter account, the blog forms a powerful campaign to improve the care of people with dementia. It is one that has gained the attention of senior policy makers.
Sally-Ann was a member of the Department of Health task and finish group on dementia nursing, and has been a panel member at the RCGP's annual conference on dementia. She continues to campaign for investment in special dementia nurses, whom she argues would help ensure continuity of care for those with dementia and their families.
What the judges said "To blog and tweet very personally about the battles you are having over the care of your father was in itself pioneering: she was one of the first to do that. She really brought attention to the issue of poor care for those with dementia. Her words and story struck a chord with everybody, and she has now impressively spoken at conferences. We are also keen to highlight the work of someone who has focused attention around poor mental healthcare."
Stuart Poynor
Chief executive of Staffordshire and Stoke on Trent Partnership Trust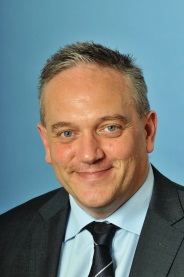 Stuart Poynor has made social media websites available on trust computers to all staff
By his own confession, all Stuart's tweets "are work, Leicester City Football Club or dog related". Set aside the football and pet-related messages, then, and you are left with a trust chief executive using social media to drive culture change in the NHS.
Stuart has demonstrated true commitment to supporting staff to raise concerns via social media, inviting feedback via Twitter and encouraging other organisations to join the Nursing Times Speaking Out Safely campaign.
He also encourages questions and comments from service users, and offers electronic advice and support to colleagues in other parts of the country.
It was via Twitter that he set up a two-day job swap with Tracy Allen, his counterpart at Derbyshire Community Health Services Trust; an experience both tweeted about using #ceojobswap and which his trust summarised in an interesting Storify piece. He believes his staff should also have full access to social media tools, with Facebook, LinkedIn, Twitter and others all available to all staff on trust computers.
Asked why they were nominating their chief executive as a social media pioneer, some colleagues offered a very straightforward response: "For making social media accessible to all staff and encouraging openness and transparency."
What the judges said "Generally speaking, people at the higher levels of the NHS are not great at engaging through social media. But here is a trust chief executive who uses social media to engage with his staff at all levels. He is actively seeking to change his trust and change the culture of the NHS, and his use of social media is an important part of that work."
James Titcombe
Patient safety adviser, Care Quality Commission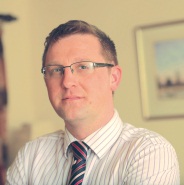 James Titcombe 'brings a breed of dignity to a patient safety campaign
James Titcombe could be forgiven for having a bitter and angry online presence.
In 2008, his son Joshua died after hospital staff failed to spot signs of the nine-day-old's deteriorating condition. An inquest - for which his father had to fight for three years - ruled that 10 separate failings in Joshua's care at Morecambe Bay Hospital contributed to his death.
Yet James's Twitter posts and blogs are calm and balanced. It is surely no coincidence that his has become one of the most respected voices for patients and relatives who feel they have been failed by the NHS.
He is admired by patients and healthcare professionals equally, and frequently sought out by journalists for comment on how the NHS needs to change and improve. He brings the measured approach of his previous career as a nuclear engineer to his new work - as well as a deep understanding of what a safe culture looks like.
While his fight for an inquiry echoes the earlier campaign of Cure the NHS, our judges argued his use of social media has gone beyond even that of the Stafford-based group. His dignified yet warm tweets and blogs are focusing attention and minds, and hopefully will ultimately drive real and lasting change.
What the judges said "I would argue that his role at the Care Quality Comission is in no small part due to his presence on social media. He has managed to get an inquiry into Morecambe Bay, and half of that is down to his social media campaigning as well.
"When he blogs on the Morecambe Bay Inquiry Action website or says something particularly notable on Twitter, journalists follow and scrabble around to cover the story. He really has led the national media and made them write about Morecambe Bay. He brings a breed of dignity to a patient safety campaign. He is an intelligent guy who is compassionate despite what he and his family have experienced."